---

    Receive notification of program updates to your inbox: send your request to ahs.dvhaEHRIP@vermont.gov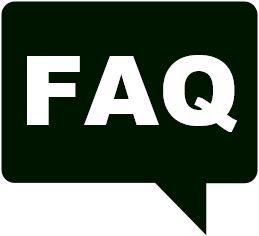 Check out our Frequently Asked Questions

    Find a list of our past EHRIP email communications at our Archived Announcements
---
REMINDER: THE 'MEDICAID ELECTRONIC HEALTH RECORD INCENTIVE PROGRAM' IS NOW THE 'PROMOTING INTEROPERABILITY PROGRAM'  (Updated 10/19/18)
The Medicaid Electronic Health Record Incentive Program is now called the Promoting Interoperability Program. You will see our guidance and website refer to the "PIP/EHRIP" information, while CMS guidance, tip sheets, and screens in MAPIR may still reflect "EHRIP" terminology, but be aware that updates to the Promoting Interoperability Program references will be ongoing.
PUBLIC HEALTH DOCUMENTATION AIDS UPDATED FOR PY2018 MODIFIED-MU2  (Posted 10/19/17)
Documentation for Public Health Objective reporting is required for Program Year 2018. Updated Documentation Aids for each Public Health measure are posted here:
https://healthdata.vermont.gov/ehrip/PY2018/PH
THE BLUEPRINT VERMONT CLINICAL REGISTRY IS A SPECIALIZED REGISTRY  (Updated 10/19/18)Eligible Professionals at practices participating in the Vermont Blueprint for Health may use their engagement with Blueprint's Vermont Clinical Registry to meet the Specialized Registry reporting option for the Public Health Objective. A significant number of Blueprint practices send their data through VITL's Health Information Exchange where it then flows to the Vermont Clinical Registry. Data may also be submitted to the registry via flat file, per the CMS Specification Sheet: "Providers may use electronic submission methods beyond the functions of CEHRT to meet the requirements for the Specialized Registry Reporting measure." If you have any questions about whether you qualify for registering, onboarding or reporting data to this registry for meeting the Specialized Registry reporting measure in 2018, please do not hesitate to contact the PIP/EHRIP Team: ahs.dvhaEHRIP@vermont.gov
QUESTIONS ABOUT PY2018 REQUIREMENTS? ASK THE PIP/EHRIP TEAM! (Posted 10/19/18)
If you have any questions related to provider applications for Program Year 2018, schedule a session with the PIP/EHRIP Team. We have a helpful review on the changes related to Program Year 2018 requirements, plus you can ask us about issues specific to your practice: provider eligibility, patient volume strategies, etc. We have a 30-minute presentation we would be happy to schedule with you: contact us at ahs.dvhaEHRIP@vermont.gov
2019 ELECTRONIC CLINICAL QUALITY MEASURES (eCQMS) HAVE BEEN UPDATED (Updated 10/19/18)
The electronic clinical quality measures (eCQMs) for Eligible Professionals and Eligible Hospitals have been updated.  Visit the eCQI Resource Center Website to learn the details.  Each year CMS updates eCQMs that have been adopted for submission to the Promoting Interoperability Program (also known as the Electronic Health Record (EHR) Incentive Program and other CMS quality reporting programs. Check here for the annual updates:
Eligible Professaional: https://ecqi.healthit.gov/eligible-professional-eligible-clinician-ecqms
Eligible Hospital: https://ecqi.healthit.gov/eligible-hospital-critical-access-hospital-ecqms
---
An archive of previously issued VT Medicaid PIP/EHRIP Announcements is available here.
---
For questions, contact the Vermont EHRIP Team at  ahs.dvhaEHRIP@vermont.gov
Back to the Vermont Medicaid PIP/EHRIP Home Page
(Page last updated 10/19/2018)