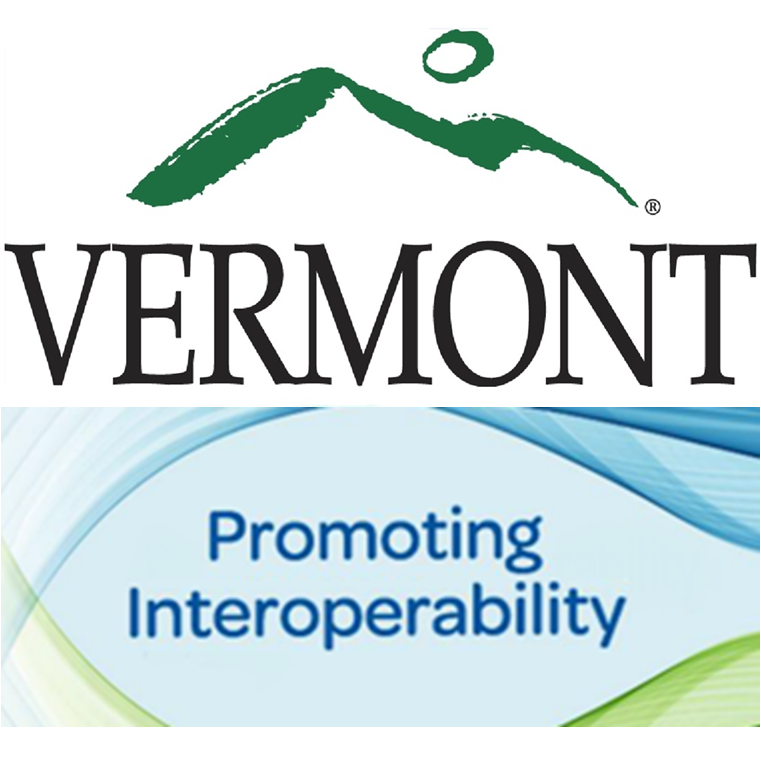 Promoting Interoperability Program (PIP)
The Medicaid Electronic Health Record Incentive Program is now called the Promoting Interoperability Program.
---
The PY2021 Attestation Window is Open through July 31, 2021.
PIP Timeline: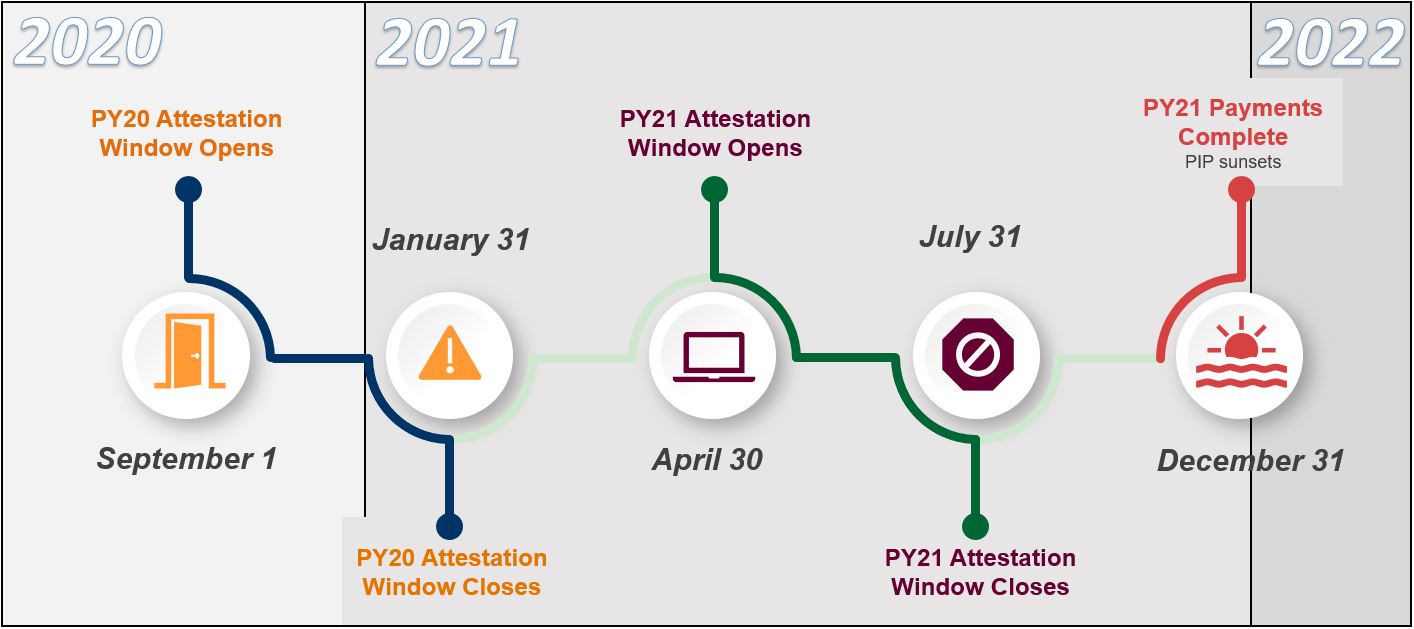 The Electronic Health Record Incentive Payment program was established by the 2009 Health Information Technology for Economic and Clinical Health (HITECH) Act of the American Recovery & Reinvestment Act (ARRA). The program is designed to support providers during the period of health information technology transition and to improve the quality, safety and efficiency of patient health care through the use of electronic health records (EHRs).
CMS continues to align and streamline their Quality Reporting initiatives to move beyond the early requirements of Meaningful Use (MU), to a new phase of EHR measurement focused on interoperability and improving patient access to health information.
To better reflect this focus, CMS renamed the Medicaid 'EHR Incentive Program' to the 'Promoting Interoperability Program' for eligible hospitals, critical access hospitals, and Medicaid eligible professionals. As terminology is updated across websites and communications, you will see references to "Promoting Interoperability/EHRIP or "PIP/EHRIP" guidance.
The PIP/EHRIP will provide incentive payments to eligible professionals, eligible hospitals and critical access hospitals as they continue demonstrate meaningful use of certified EHR technology. Eligible providers will be able to apply for PIP/EHRIP payments through 2021.
---
For questions, contact the Vermont PIP/EHRIP Team at ahs.dvhaEHRIP@vermont.gov
(Page last updated 07/22/2021)