---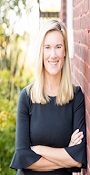 Kristin McClure, Health Care Reform Integration Manager • Agency of Human Services
  Chair, Agency of Human Services Representative
---
Jessie Hammond, Public Health Statistics Manager • Vermont Dept. of Health
Public Health Representative
Jessie obtained her MPH from Emory University in 2000. After graduation she spent about two years working with the New York City Department of Health and their Tuberculosis Control Program.
She left the NYCDOH to return home to Vermont, and has worked for the Department of Health since 2002 in various roles, all within the Division of Health Surveillance. For several years she acted as a data analyst, serving multiple programs such as the Tobacco Control and Asthma Programs. Following that, she was the Behavioral Risk Factor Surveillance System (BRFSS) Coordinator. In this capacity, she was responsible for developing survey content, data sharing, data analysis, as well as administrative duties such as grant writing and contract management. Jessie also has experience implementing other statewide surveys such as the Youth Risk Behavior Survey, Adult Tobacco Survey, and the Vermont Household Health Insurance Survey.
Since 2018  she has been the Public Health Statistics Manager at the Department of Health, overseeing the Immunization Registry, Cancer Registry, Vital Records/Statistics, as well as two analytic teams. Among other things, she works with programs and legal team on data sharing, data use, deidentification and other data-related items.
---
Simone Rueschemeyer, Executive Director • Vermont Care Network/Vermont Care Partners
Designated and Specialized Service Agency Representative
Simone Rueschemeyer is the Executive Director of Vermont Care Network/Vermont Care Partners. She oversees the operations with a focus on innovation and the future health of the network agencies. Simone has worked in the health and mental health care fields for over 25 years to improve access to care and the quality of care for vulnerable populations. Prior to joining VCN as a Project Manager in 2010, Simone worked as an independent consultant, State Affairs Manager for Bi-State Primary Care Association and as a member of the Clinton Administration's Health Care Task Force in both the White House Office of Policy Development and the Office of Communication. Simone is a graduate of the University of Vermont and holds a Masters in Evaluative Clinical Sciences from the Dartmouth Institute for Health Policy and Clinical Practice.
---

MaryKate Mohlman, Director of Public Policy • Bi-State Primary Care Association
Primary Care Representative
---
Emma Harrigan, Director of Policy, Analysis and Development • Vermont Association of Hospitals and Health Systems
Hospital Care Representative
Emma is an experienced director in the areas of data, development, and quality with a demonstrated history of implementing successful initiatives working with state government and with provider organizations.  As the Director of Policy, Analysis and Development at the Vermont Association of Hospitals and Health Systems (VAHHS), Emma provides leadership on mental health policy, systems design, member development, and data analysis.
Prior to joining VAHHS, Emma was the Director of Quality and Accountability for the Vermont Department of Mental Health where her work focused on compliance, quality, performance improvement, report development, data systems, research, and technological infrastructure which led to a greater focus within the Department on data usage and performance accountability.
Emma is a graduate of the Schreyer Honors College at Pennsylvania State University and holds a Master's of Science in Psychology from Shippensburg University of Pennsylvania.
---
Jimmy Mauro, Analytics Director • Blue Cross Blue Shield of Vermont
Payer Representative
James Mauro is director of business intelligence, analytic consulting and provider reimbursement at Blue Cross and Blue Shield of Vermont (BCBSVT).  His focus is delivering comprehensive data analytics that inform population health and provider reimbursement programs at BCBSVT.   The team he leads develops analyses to understand the unique needs of populations, which are then used to identify medical cost management and provider network strategies.  He works on the strategic reimbursement initiatives for BCBSVT's network of facilities and professional providers, and develops new methodologies to manage costs.  He works with multiple areas at BCBSVT from care management, quality improvement, and health and wellness, to provider contracting, employer groups, and finance.  In addition, he manages the data and analytic applications used to create actionable information from the claims, clinical, pharmacy, and mental health and substance dependence data.  James has been with BCBSVT for 17 years, and was formerly the underwriting supervisor of a large California HMO plan.
---
  Sandy Rousse, President and CEO • Central Vermont Home, Health & Hospice (CVHHH)
  Home Health Representative
  Sandy Rousse has served as President and CEO of Central Vermont Home Health & Hospice     (CVHHH), a non-profit Visiting Nurse Association (VNA) serving 23 communities in Central  Vermont, for 8 years. Sandy's affiliation with CVHHH began 20 years ago when she joined the Board of Directors. Before assuming her current role, she served as CFO, where she oversaw finance and information technology, and COO, where she oversaw finance, IT, long term care programs, and clinical operations. Sandy possesses extensive knowledge of the home health and hospice industries and has participated in multiple health reform stakeholder workgroups in Vermont. She has in-depth knowledge of delivery system and payment reform. Sandy is passionate about community-based healthcare and its role in population health. "Home care providers have a wealth of information about their clients that could be extremely valuable in helping providers across the care continuum more fully understand how environmental factors impact a person's medical condition. I am driven to find innovative solutions that can assist Vermont providers improve health outcomes and care coordination for Vermonters." Sandy is a member of the OneCare Vermont Finance Committee, the University of Vermont Health Network (UVMHN) Planning, Audit, and Population Health & Quality Committees. She is also a member of the Central Vermont Medical Center (CVMC) Population Health & Community Partnerships and Operational Risks Committees and is a member of the Board of Trustees of CVMC. Sandy served on the Health Information Exchange Workgroup of the Vermont Health Innovation Project from 2013 to 2014. Sandy is an accountant by trade and is a Corporator of Northfield Savings Bank. Sandy is a member of the VT Society of CPAs and the Barre Rotary Club and lives in Barre City with her husband and daughter.
---
Blueprint for Health Program - Position Vacant
Practice Innovation Lead
---
Josiah Mueller, RN, MHS • 

OneCare Vermont
 ACO Representative
Josiah Mueller, RN, MHS began his role as Director of Value Based Care for OneCare Vermont in April, 2021. Josiah most recently served as Director of Healthcare Analytics in Clinical Operations at the Mount Sinai Health System. He started his career in healthcare during nursing school, working as a nursing assistant in neurological inpatient and ICU settings. He then worked at Johns Hopkins Hospital as a registered nurse in the Pediatric Emergency Department and also taught hospital-based clinical coursework to nursing students. His patient care and teaching experience led to his work in value-based care and inspired him to earn a Master's of Health Science in Healthcare Economics from the Johns Hopkins Bloomberg School of Public Health. Following his graduate studies, he worked as a Nurse Consultant at the Center for Medicare and Medicaid Innovation (CMMI). Josiah is a running and cycling enthusiast and looks forward to enjoying Vermont's mountainous terrain and bountiful beauty.
---
Kate O'Neill, Director of Data Management Analysis and Data Integrity • Green Mountain Care Board
The Green Mountain Care Board Representative
Kate O'Neill, MPH, is the Director of Data Management Analysis and Data Integrity at the Green Mountain Care Board in Vermont. Kate leads GMCB's data governance program including overall management of data acquisition, quality, and authorized release for GMCB's data assets, including administration of the GMCB's Data Governance Council and coordination with other state and partner agencies. As a member of the analytical team, Kate participates in efforts to expand access to and usability of GMCB's health care data resources, and works closely with GMCB's legal team to ensure compliance and maintenance of legal guidance for stakeholders.
---
Beth Anderson, President & CEO • Vermont Information Technology Leaders
HIE Representative
Beth Anderson is the President & CEO of VITL, operator of the State's Health Information Exchange.  Beth has enjoyed a long and varied career as an operations, finance and change leader in both the public and private sectors. Most recently, Beth served as the Chief Administrative Officer (CAO) for the City of Burlington, Vermont, where she served on the senior leadership team and was responsible for ensuring the effective stewardship of city assets, including developing and managing the annual operating budget.  She also served as the City's first Chief Innovation Officer, where she was responsible for modernizing the City's IT platform, and creating a data-driven program for measuring performance and guiding continuous improvement efforts. 
Beth is passionate about the role good data analysis can play in improving lives and livelihoods. As the Director of Operations and IT at Vermont Oxford Network, she was responsible for designing programs, processes, and platforms to enable the organization to best serve its members and achieve its mission to improve the quality, safety, and value of care for newborn infants through a coordinated program of data-driven quality improvement, education, and research.  Before coming to Vermont, Beth held positions in financial services, including Vice President of eCommerce at Goldman Sachs Asset Management and Job Manager at Oliver Wyman.  Beth received an MBA from NYU Stern School of Business and a BA from Colgate University.
---
Helen Labun, Executive Director • Vermont Health Care Association 
Long-Term Care Representative
---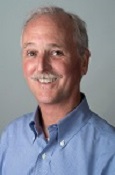 Victor Morrison 
Consumer Representative
---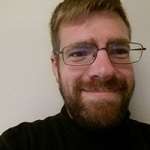 Eric Schultheis, Staff Attorney • Vermont Legal Aid
Health Care Advocate
Eric Schultheis is a staff attorney at the Office of the Health Care Advocate (HCA). Eric represents consumer interests in various regulatory proceedings and before the Vermont legislature. Prior to joining the HCA, Eric worked as a fellow at the Cambridge Housing Authority's Policy Lab, as a researcher at the MIT Lab for Regional Innovation and Spatial Analysis, and as the co-manager of the Race Equity Project at Legal Services of Northern California.  Eric has published his applied research in Military Medicine, Cityscape, the Journal of Empirical Legal Studies, and the Clearinghouse Review. He has co-authored reports for various organizations including the Massachusetts Department of Veterans' Affairs and the U.S Army Material Command. Eric is a member of the Vermont Bar and an inactive member of the California Bar. He holds a BA from Wesleyan University, a JD from the University of Southern California, and a PhD from the Massachusetts Institute of Technology.
---
Emily Wivell, Information Security Analyst • Agency of Digital Services
Technologist/Security Representative
---
Gabe Epstein, Staff Attorney • Vermont Dept. of Health Access
Privacy Attorney
---
Kana Zink, • Vermont Dept. of Health
Health Equity Expert